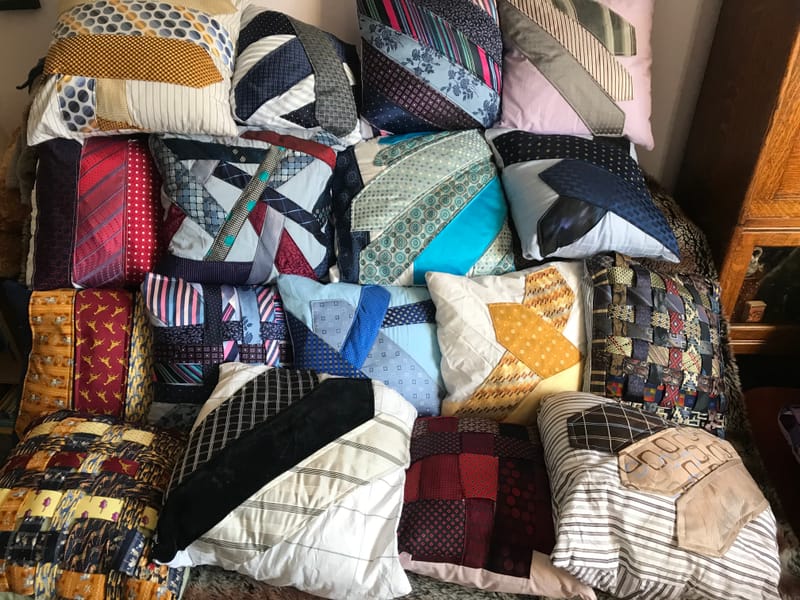 Working with textiles came a a bit of a surprise to me as I didn't find sewing easy when I was younger. Recycling textiles fits in with wanting to keep old fabrics, often with memories attached to them, in use.
Taking shirts that had belonged to my Dad, and making cushion covers from the scraps, I started thinking about other ways in which similar textiles could be used.
The bright colours and rich textures of ties led me to experimenting with different ways to use them. More cushions, pencil rolls and bags followed, and I am still looking at different ways to re-imagine different types of fabric.